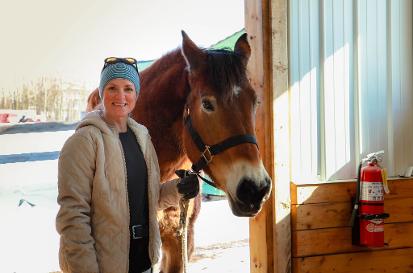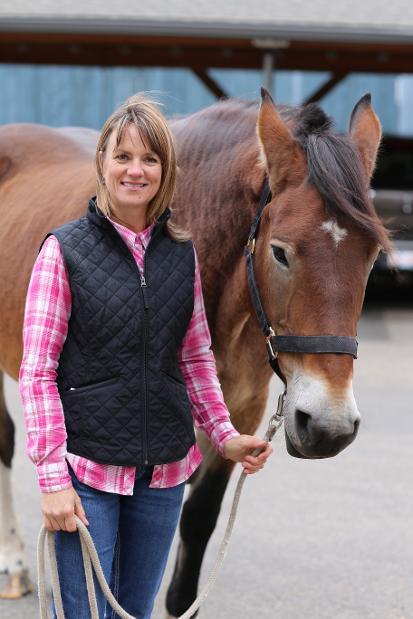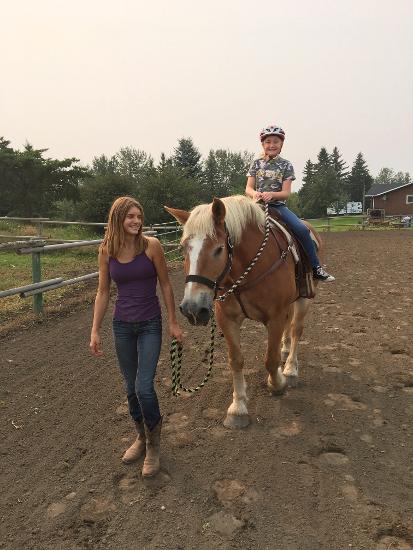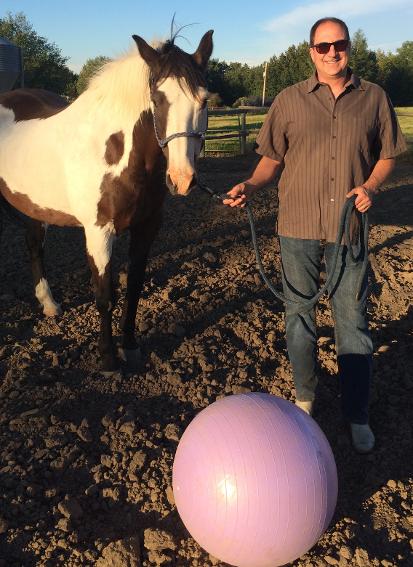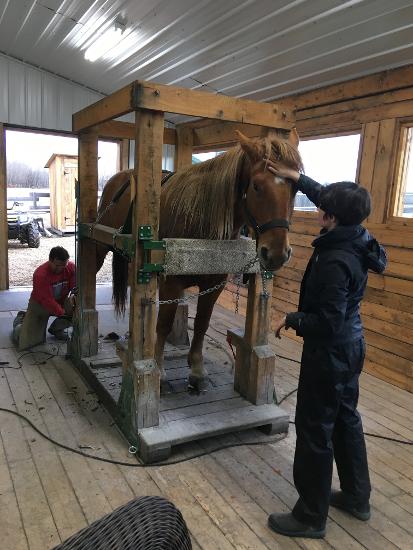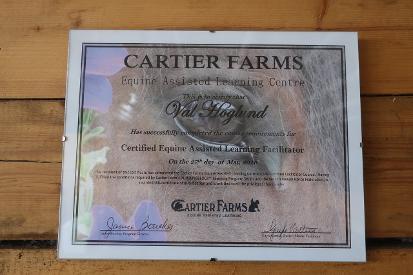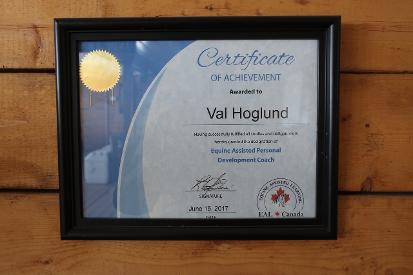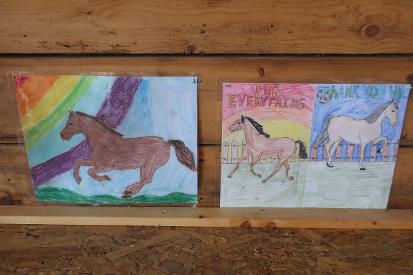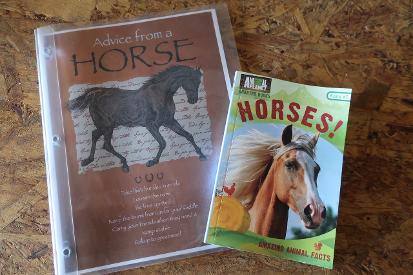 Meet Val, the founder of Under the Mane, and a Certified Equine Assisted Learning (EAL) Facilitator and Equine Assisted Personal Development Coach (EAPD). Val takes pride in helping people in a caring way, facilitated through animals and nature. She has a lifetime of working with people of all ages, commencing from a career with the City of Edmonton at age 16. Her first job was a Playground Leader for Parks & Recreation in grade ten and 30 years later she is still enthusiastically working with young people and their families.
Val studied 3 years of Education in University and has countless courses and certifications with the City of Edmonton over the past 29 years. Val is also a Certified Restorative Justice Facilitator (Circles) and Wrap-around Care Provider (partners gathering together to help individuals and families). Her career with the City of Edmonton has been a diverse one, allowing her experience working in communities all over Edmonton and specializing in areas such as human resources, a special needs school, an inner city junior high school, recruiting and work with children and youth at risk. In all of these areas she has helped people with addictions, mental illness, violence, criminal behaviour, anxiety, depression and varying types of family dynamics.
Over the years, Val has been a strong advocate for women in the part-time work force; encouraging working mothers to have balance in their lives. She published an article on job-sharing in a Canadian national magazine and has been a guest speaker at a women's conference in Mane and Colorado USA. Val's favourite summer job was working in Kananaskis Country for Environmental Protection. Riding horses while getting paid to patrol campgrounds, hiking trails and rivers doesn't get any better!
Meet Volunteer EAL Assistant Facilitator,,Jaimie. Jaimie is 15 years old and has loved horses since she was 5 years old. She has 3 years experience helping facilitate EAL. Jaimie has taken lessons in Pony Club, private and through 4H. Jaimie loves to trail ride at home and in the mountains.
Meet Mike, an EAL Assistant Facilitator Volunteer:
My name is Mike Szelewicki. I love all animals and have especially been interested in horses since a very young age. I started riding horses when I was 18 years old and have spent many years riding and training in the English Equestrian style of riding, including Dressage, Quadrill and Jumping. I've even tried the equestrian sport of horse Polo. I have also been a horse owner – owning a beautiful and talented Hanoverian-Thoroughbred dark-bay mare named, Leann. In my day job, I am a Professional Automation Engineer and have developed many strong communication, organizing and problem solving skills, including a sharp eye for detail, all of which I draw upon in every day life and when working with people and on projects. My other hobbies are genealogy, astro-photography, camping, home renovation, solar power systems, and playing drums in a band. I am excited about Equine Assisted Learning and how it helps people develop great communication skills and life skills. I'm also very fortunate to be able to work with Val and the other EAL facilitators.
And finally the muscle and skill behind the business! This man, who doesn't like to be named online, is responsible for the upkeep of our horses and the farm. He has a huge heart and safety is his number one concern. He trims the horses feet, grows our hay, repairs fences......basically a jack-of-all-trades guy. He even built the barn! Way to go hunny!!